Hi there thought I'd share a tutorial (well sort of a tutorial) on how to make your own version of the
K & Co. Paperclips with Flags.
I made these because I didn't want to pay the $3.00 for 10 clips at my LSS. So I purchased dollar store paperclips (the larger ones) 100 for $1.00 and I already had the return address labels in my stash (but you can get them for less than $20 at Staples for 2000 labels, and I'm sure you can find them cheaper elsewhere)
So here's the picture of the 10 clips you can buy *and note only in the one color so as far as I've seen*
And here's the ones I've made ... I don't think I actually have to tell you what I did (once you see the pictures you'll figure it out I'm sure) but if you do have questions feel free to message me.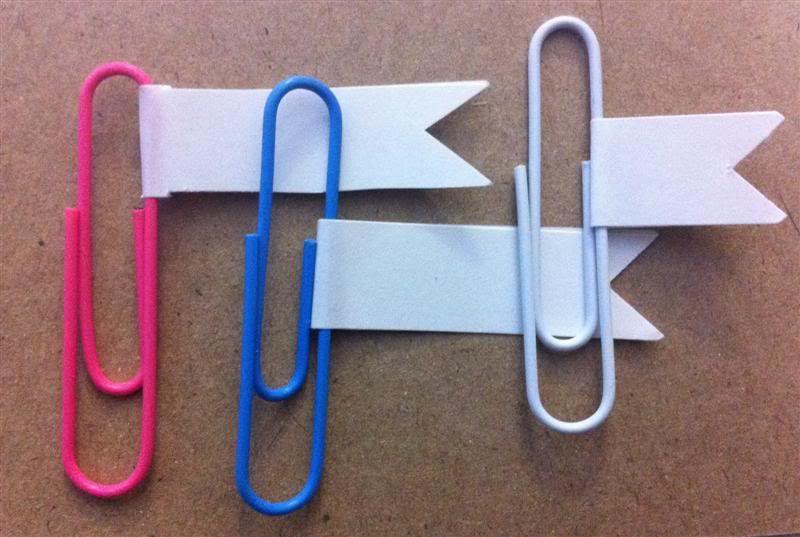 With making them on your own you can customize the colors and ink the flags and if you get the metal paperclips you can even alcohol ink them..
Just thought I'd share my idea.